Profile
Age

24
Sex

Female
Location

sao paulo, Brazil
Sexual orientation

Bicurious
Speaks

English, Spanish, Portuguese, Portuguese Brazilian
Eyes

Brown
Hair

Redhead
Constitution

Athletic and Toned
Breast size

Small: A-B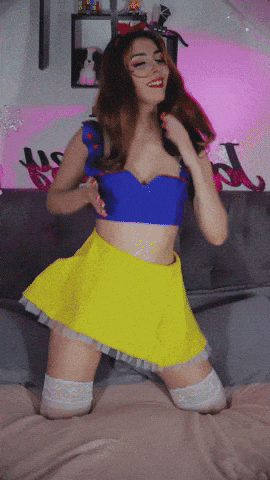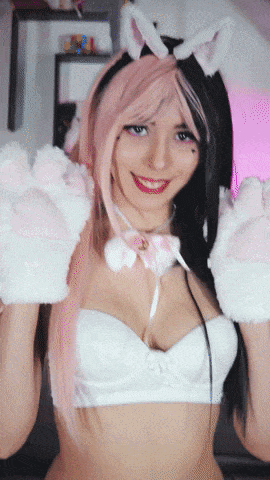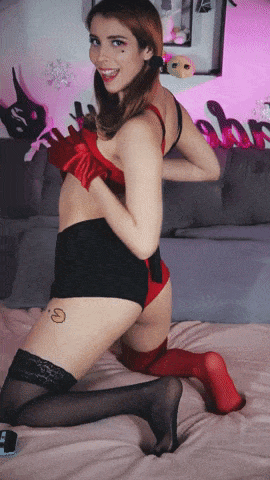 I like talk and play, you can have a very hot show or casual in here, i like talk about games, movie, normal day, and casual thing
I love fetishes and fantasies but my favorite is realize fetishes, i have cosplays/costumes (you can chooice what you like more for i put for you) and much accessories (like dildos ans plugs BDSM clothes, belts...) for fun together.
Contact me and get to know paradise
I'm sweet and naughty at the same time I will take off the floor and drive you crazy. I will make you delusional horny.
I love games and new experiencies too, you deserve the "new experience" ME of couse hehehhe
Your girl wait for you, im in my room with much horny for make you very very hard ♥
I want much make you cum so hard to me wherenever wanna, i will love know and feel it, let me know when it ♥ cum together is my passion ♥
I will feel your cum in my face, pussy tits or in my mouth while i eat it ♥
I'm very happy for you re in here...
♥Strip tease
♥Dance
♥Deep throat
♥Oil show
♥Fetiches
♥Dildos
♥Toy lovense (Nora, Lush and Hush)
♥Lingeries, Heels and Clothes (you can chooice)
♥Anal plug
♥Dominatrix and Slave
♥Humilation and SPH
♥CEI
♥Niplle play
♥Spit show
♥Role play
♥BDSM
♥Masturbation
♥Penetracion in pussy or anal (with toy or fingers or lovenses)

¡¡ YO SOY TU SEXY CHICA BRASILEÑA FAVORITA !!
Mi nombre es Jade y estoy loca para conocerte y nos spanertimos mucho, mi espanol es mucho bueno...
Me gusta de conviersar y jugar, puedes tener un show muy caliente or casual con yo, me gusta de hablar sobre jugos peliculas, cosas normales y casuales, tu que eliges lo haceremos...
Yo adoro los fetiches y las fantasías, pero mi favorita es realizar los fetishes, yo tengo juguetes deliciosos (dildos, plugs y vibradores) y muchas cosas para nos spanertimos, tengo tambien costumes/ cosplay (que puedes eligir cual quieres que yo pongue para tu)
Me llamas Tu vas a conocer el verdadero paraiso conmigo!
Yo soy dulce y traviesa al mismo tiempo, voy a hacerte subir del piso y te hare delirar de verdadero placer.
Yo amo jugar y tambien el tener nuevas experiencias, y tu mereces esa "nueva experiencia"... YO sere Tu nueva experiencia!!! ja ja ja!!
No lo dudes ni un minuto por que Tu chica te espera, estoy in cama llena de amor y pasion para Ti y conmigo lo vas a tener muy, muy duro....♥
Quiero mucho que te corras tan fuerte, me encantará saberlo, avísame cuando. Yo quiero sentir tu lethe en mi cara, pussy, pechos en todo mio cuerpo, me gusta imaginar que estoy comiedo todo tu leche... ♥venir juntos es mi pasión ♥
Estoy muy feliz por ti aquí
Bien viendo...
Abajo esta lo que hago:
♥ strip tease
♥ bailar
♥ garganta profunda
♥ espectáculo de aceite
♥ Fetiches
♥ consoladores
♥ Toy lovense (Nora y Lush)
♥ Ropa interior, tacones y ropa (puedes elegir)
♥ Enchufe anal
♥ Dominatrix y esclava
♥ Humillación y SPH
♥CEI
♥ Niplle jugar
♥ Espectáculo de escupir
♥ Juego de roles
♥BDSM
♥ Masturbación
♥ Penetracion vaginal e anal (juguete o dedos)
♥♥♥♥♥♥♥♥♥♥♥♥♥♥♥♥♥♥♥♥♥♥♥♥♥♥♥♥♥♥♥♥♥♥♥♥♥♥♥♥♥♥♥♥♥♥♥♥♥♥♥♥♥♥♥♥♥♥♥♥♥♥♥♥♥♥♥♥♥♥♥♥♥♥♥♥♥♥♥♥♥♥♥♥♥♥♥♥♥♥♥♥♥♥♥♥♥♥♥♥
**
Unlock all free photos by signing up as a free member.
Spoke proper english, understood, communicated with me, but started replying to someone else on a keybord mid show... One of the better camgirls on camlust, though. Would give 4 stars if she didn't do that.
Futay90 - 2022-03-25
Jade was beyond beautiful amazing and very sexy love the session so very much
hermes - 2022-03-23
Wow!
anonbee - 2022-03-22