Profile
Age

33
Sex

Female
Location

n/a, Romania
Sexual orientation

Bisexual
Speaks

English, French, Spanish
Eyes

Brown
Hair

Dark Brown
Constitution

About Average
Breast size

Medium: C-D
Hey there. I am Anne - cam model and content creator!
I include a large area of fetishes and sexual shows. Tell me first what are you into and let's enjoy!
✨I speak fluent English! I also speak French and Spanish✨
✨HD experience ✨
❣️ Please take a moment to read my profile description so we do not waste each other's time with questions that I've already answered you here! Feel free to ask anything you didn't find or it's not clear for you!

✨If you want me to a certain date and time available for you, feel free to schedule a show with me by contacting me directly on skype or discord and I will add you to my calendar. Few things you need to know:
minimum 10 minutes lenght show
prepay for the show so you do not keep a spot busy
I recommend you to book the show at least 24h before but of course you can do it 1h prior if you confirmed my availability with me
how things can happen and my intention is not make you lose your money, if I do not show up for the call you can ask for a refund or just reschedule (totally up to you), if something happens on your side we can definetly reschedule it (just please, let's not do it forever)
⭐ Please remember to RATE me after our calls ⭐
⚡Check out * https://twitter.com/AnaHathor⚡
What do I do in my shows?
◼️Fetish, cuckolding, sissification, feminization, feet fetish, JOI. CEI, SPH, heels, mistress, goddess, femdom, strap-on, dildo, toys, striptease, step, roleplay, shaved, lush, oil shows, dirty talk, countdown, tease&denial, domination etc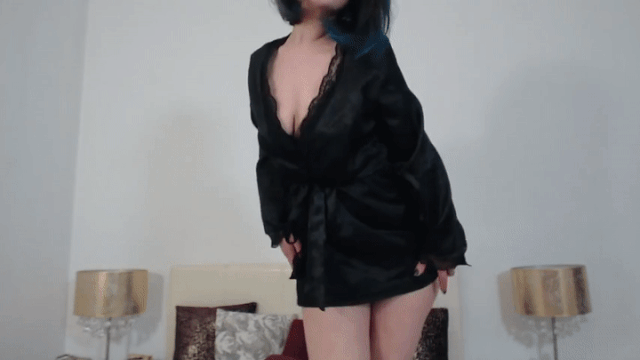 What toys do I have?
✔️ dildo/ glass toy/ butt plug/anal beads/ love balls/ strap-on
⭐ **Lush/ Domi/ Nora **⭐
Yeah, you can vibe me by sending tips or if you want access to my Lovense app the price per minute will go up with 1$.
What outfits do I have?
✔️ high heels/ stiletto/ sandals/ boots/ leggings/ skirts/ dresses/ bras and panties/ stockings/ pantyhose/ nylons/fishnets/ bodysuit/ schoolgirl/ stewardess/ nurse secretary/ glasses/ shorts/ jeans/ casual outfits/ leather/ PVC etc
✨ I am offering girlfriend experience for those who are interested :
Let's know each other -100$/week or 300$/month
5 days of 15 minutes chatting every day about anything you want
5 pictures of your own choice
10% off to all videocalls
Let's make things evolve -150$/week or 450$/month
6 days of 20 minutes chatting every day about anything you want
10 pictures of your own choice
15% off to all videocalls
Let's enjoy each other more -200$/week or 550$/month
7 days of 20 minutes chatting every day about anything you want
20 pictures of your own choice
20% off to all videocalls
Anything else you want in your girlfriend experience with me, feel free to type me and I will create a special offer for you!
⚡Custom photos and videos⚡

♥️ 5 minutes video - 28$ | ♥️ 5 pics -18$
♥️ 10 minutes video - 53$ |♥️ 10 pics - 30$
♥️ 15 minutes video - 75$ | ♥️ 15 pics - 40$
♥️ 20 minutes video - 95$ | ♥️ 20 pics - 50$
♥️ 25 minutes video - 112$ | ♥️ 25 pics - 60$
♥️ 30 minutes video - 126$ | ♥️ 30 pics - 70$
♥️ 45 minutes video - 176$
♥️ 60 minutes video - 201$
✨All prices are made for custom made photos and videos, that I create exclusively for you. You cannot share or spread them around!
✨For any demand of photos or videos you must prepay and from that moment you will have them within 7 days!
I will end by telling you some important rules that I would love to be respected for a great communication between you and me:
❣️ Please be patient and wait for my reply back, because if I do not do it right away I may be busy with another show and once I am done I will reply you!
❣️ Please do not record our show without my consent. If you will, I will close our call and there will be no refund for it!
❣️ Please do not call before asking me! I may be in another show and you interrupt it. I am sure you wouldn't like that to happen during our show.
❣️ Please do not try to negociate! We are just wasting precious time!
❣️I only speak English, Spanish and French. Please do not type me in other languages because you make it difficult for me to answer and I may not have the time to use Translate option unless we are in a show!
❣️ Please do not ask me to change my outfit before our call! You can check my profile and see watch by yourself the 6 seconds teaser i update every day!
❣️ I do not offer group shows!
❣️ Please do not ask me to call you 5 seconds to see me before our show! All you need is here!
All I ask is for your respect because you already have mine. I am one, you are many. Let's just make everything easy to manage!
Unlock all free photos by signing up as a free member.
Such great body and acting skills too, never geting tired and always at her best level!
Alex29 - 2022-07-16
my gosh, this is the best deal every time, more than worth her price. Almost come when she takes her sexy clothes off. Perfect plays!
Mark - 2022-06-29
great :)
Martin - 2022-06-27